As you may have noticed
, I'm not a germaphobe and don't sanitize the world just because Molly might get sick. Kids get sick. It's natural, part of the process and builds up the immune system. That doesn't mean I don't cringe and intervene when she licks something super gross... which is often. Case in point, Molly came across a dog toy the other day while exploring her grandparents' backyard. The thing had probably been embedded in the ground cover for a LONG time because nobody remembered the toy. After wrestling it out of the plants, what was Molly's first action? Stick it in her mouth! I knew it was coming, it ALWAYS comes to this. But given that the toy squeaked I thought I had a few more minutes before intervening. Of course, I was wrong. So mid-picture Molly brings the toy up to her mouth for a hearty chomp accompanied by a toy squeak as I tell her NO and lunge forward grasping for the toy... hence the blurry picture. Oh well, it wasn't the end of the world and I did get a pretty classic Molly picture out of the experience!
Got any crazy, weird, gross, hilarious kid stories? Come on, I can't be the only one. Link up your story below or leave a comment.
-----------------------------------------------------------------------------------------------------------------------

Hiya Snappers! Welcome back to the 20th week of the Tattler Thursday Blog and Social Network Hop!

It's time to tattle and hop!
It's a share your crazy, gross, hilarious, in-the-trenches parenthood stories, kind of blog hop! We
love
funny kid stories and we want to hear yours!
Just
leave a comment
with your story, post not required! So think of your funniest, wackiest or favorite kid stories, leave a comment with your story/tattle, follow your Hostesses and Co-Hostesses, visit and discover other blogs, and have fun!
Remember the easiest way to get a follow back is to like/follow other pages and leave a comment! So hop around, tell your friends and share, share, share! This is a hop designed for you to have fun and share! Happy Tattling!


Tweet about the Blog Hop HERE!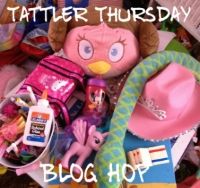 This week's Featured Blogger is Alli from High Heels and Coffee! She's "that mom that claims she has to poop and hides out in the bathroom for half an hour playing Candy Crush on the iPad." We just adore her and think you will too...be sure to
check her out
! And
follow her on Bloglovin'
!
To be picked as next week's featured blogger of the week, and to be eligible for September's Tattler's Studio featured post on W3G, all about you and your blog, simply comment on one of the three Hostesses blogs with a funny, silly, gross, scary, wacky, or crazy kid story!
The Rules are:

1-

Follow Your

Host and Co-Hostesses
2-

Grab the button

and display it on your blog or hop page/section
3-

Leave a comment

with a funny, wacky, or gross kid story/tattle
*Be Sure to
Hop
over to other blogs and visit/network and share the Hop
*Have fun Hopping! (and come back next week!)
---
Your Hostesses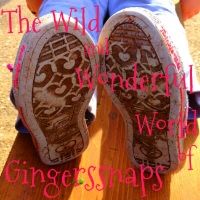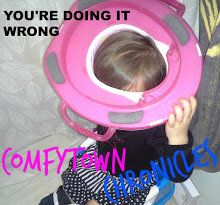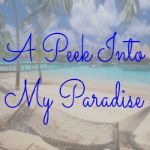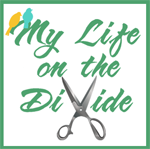 ---
***If you are interested in co-hosting the blog hop or would like more information, you can reach us at
tattlerthursday@gmail.com
***